Northwest Addiction Technology Transfer Center
WATCH: Buprenorphine for the Treatment of Opioid Use Disorders: An Overview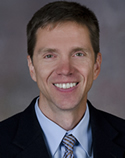 Watch the recording of the joint NWATTC and Western States Node of the CTN webinar, held November 7, 2018 and featuring Dr. Todd Korthuis, MD, MPH.
Dr. Korthuis reviewed the biological basis of medications for OUD, presented recent data on the effects of buprenorphine on patient outcomes, and introduced tools for integrating buprenorphine treatment into your current setting.
The Northwest Addiction Technology Transfer Center (NWATTC) provides services to develop and strengthen the substance use disorder treatment and recovery workforce in Alaska, Idaho, Oregon, and Washington.
Located at the University of Washington's Alcohol & Drug Abuse Institute as of October 2017, the NWATTC seeks to accelerate community-based implementation of evidence-based practices (EBPs) for treatment and recovery by:
Sponsoring training online and in-person to enhance clinical knowledge and skills, and adoption of EBPs,
Providing intensive technical assistance to support systems change and organizational efforts to implement EBPs,
Offering consultation for systems-level change in the emerging new landscape for behavioral health care,
Disseminating science-based information on EBPs, cultural competence, and more.
Areas of EBP Expertise:
Motivational Interviewing/Motivational Enhancement Therapy
Screening, Brief Interventions, and Referral to Treatment (SBIRT)
Healing of the Canoe
Co-occurring Disorders Treatment
Contingency Management/Motivational Incentives
Cognitive Behavioral Therapy
Recovery-Oriented Systems of Care
Populations & Areas of Emphasis:
American Indians/Alaska Natives
Pregnant & Parenting Women
Medical/Recreational Cannabis
Opioids and Prescription Drugs
Implementation Science
Behavioral Health Integration & Systems Change
Cultural Adaptation of Evidence-Based Practices
Founded in 1973, the Alcohol & Drug Abuse Institute is a multidisciplinary research center at the University of Washington. Its mission is to advance research, policy, and practice to improve the lives of individuals, families, and communities affected by alcohol and drug use and abuse. ADAI's staff is comprised of clinical and social psychologists, epidemiologists, public health experts, and information specialists, working together to improve our understanding of, and reduce the harm caused by, alcohol and drug abuse.